I realized that I don't really write about things other than what I make or where I go. I was writing a whole lot more when I was student teaching. That was mostly because I had something to write about. Now all I do is work and I just don't have the energy or want to blog about substitute teaching. I really dislike subbing. I don't think I'm bad at it, I just don't like it. I know it's the best way to get a teaching job.
The past few weeks I have been subbing for an ESL class. In order to find substituting jobs many school districts take advantage of a system called AESOP. Teachers can post jobs and subs, like me, can accept or decline them. One Saturday I saw a listing up for an ESL job which gave me three days in my preferred district. The teacher and students liked me so much that the teacher asked if I would like to sub for seven more days! I didn't hesitate with my response!
The kids are so amazing. The class size is small and the kids are good kids, they just can't speak English well. I've been introduced to so many new things. I learned how to say "hello" in Russian and Greek (below). I learned how to write my name in Russian. I learned how to make tacos like a Mexican (add cilantro! Why did I not think of that?). They have also played Spanish music for me. It's so cute to see them sing along to the music.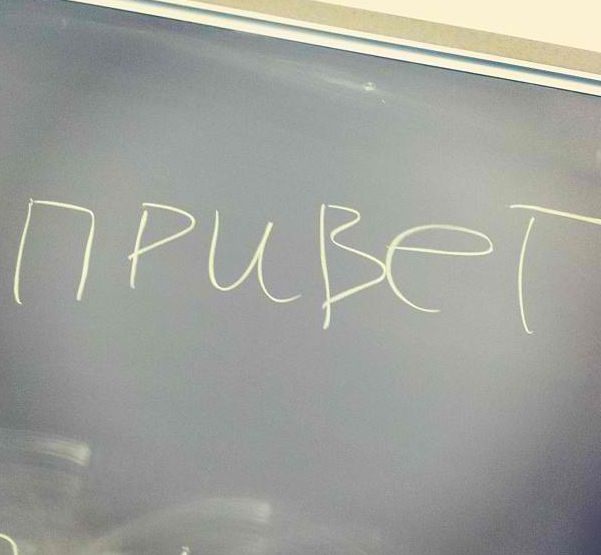 Hello in Russian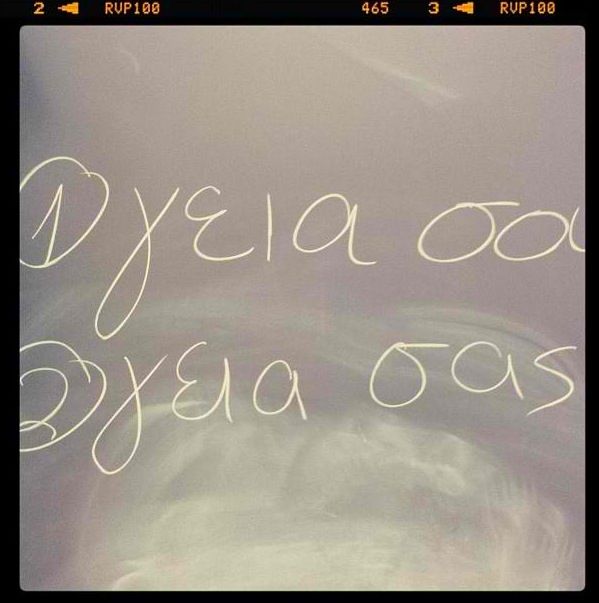 Hello in Greek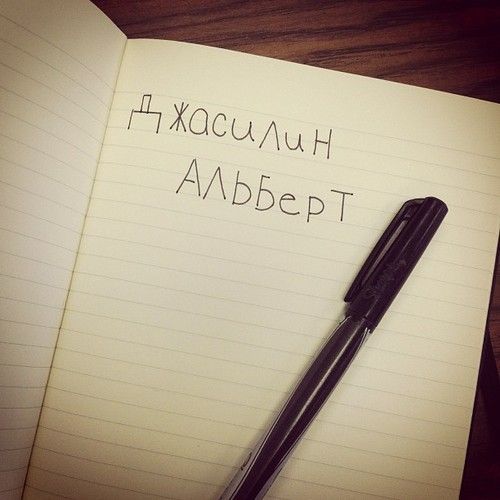 My first and last name in Russian!
They even wrote me cute notes! I feel bad because lately I have had to yell at them a few times, especially one boy because he is always distracting himself. I try to be tough not mean though, and I think it shows because they still really like me!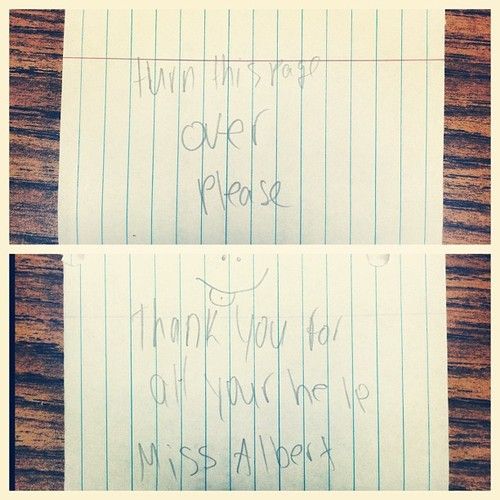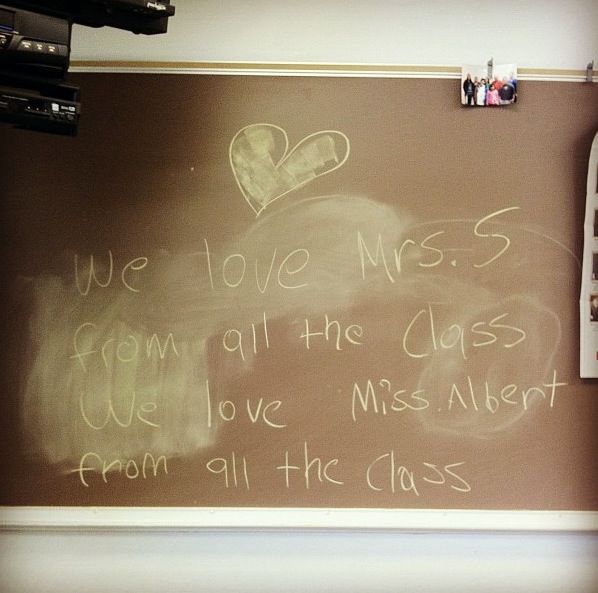 Te way the day works is that I start off at the high school and then I move to one of the middle schools. The kids at the high school are less talkative, and I spend less time with them, but it is still interesting to know about their cultures. They are from all parts of the globe.
I spend most of my time at the middle school. I have at least 2 classes with the kids, so I get to know them really well. There is a family of two girls and one boy from Mexico, a girl whose parents are Mexican, and another girl who is new from Peru. The girl from Peru doesn't know any English. The two girls from Mexico know very little English, but their brother came here two years before them so he knows how to speak English really well. It's so cool because I get to speak to them in Spanish! I'm not at all great at it and many times I do have to use a translator, but it makes me realize that if I were to go to a Spanish speaking country I could see myself becoming fluent because I am still able to make conversation with them using my bit of Spanish and their bit of English
I absolutely love learning about other people's cultures. So, I really enjoy being in this class. Also, I love English. I wanted to be an English teacher, but thought it would be harder to find a job as an English teacher than a Social Studies teacher (only to find out that it's the opposite). I spoke with the teacher about what I needed to do to become an ESL teacher. I would only need my ESL endorsement to teach it. She said that many universities have grants where they will pay you to get it and many school districts are desperate for ESL teachers. I am seriously considering going to get my ESL endorsement. Even if I have to pay it'll only put me back about $2000 because I only need to take about five classes. The only thing holding me back is that I really want to teach history. I have so many good books and ideas about the subject that I would hate for that to all go to waste.
Below I have some songs that the students have introduced me to. The girls have a crush on Prince Royce. Haha.
How many languages can you speak?