I knew for a few months that I was going to send out Christmas packages to my friends. I wanted them to be handmade gifts because that is more me and it's more fun! So, eventually I decided what I was going to do. I started off with:
I wanted to send something that was original to Cleveland but I didn't know what. Most of the ideas I could come up with were Great Lakes Brewing Company or the Christmas Story house but I couldn't send those. Then it hit me... Malley's Chocolate! I also made cinnamon apple sauce ornaments which I read about on a blog and used gift bags I had bought a while ago.
I put the small chocolates in the little bag.
Then I put all of the chocolate and the ornaments in the big bag.
I made Christmas cards by cutting out a stencil and spray painting card stock with silver paint.
I wrote personal messages to my friends on the back, but they are personal so I'm not showing them. :)
Then I made a cd of some of my favorite Christmas songs. Unfortunately I didn't have N*Sync's
Merry Christmas, Happy Holidays
. But you can listen to it
here
! :)
I made each of my friends infinity scarves. You know that scarf I posted about
here
!
I folded the scarf so it would fit in the box. I put the cd on top if it so it wouldn't scratch in the mail. I put the bag of chocolate on top and wrapped the gift together with a name tag so it would look more like a Christmas present!
Then I strategically placed it in the box which was much harder to do than it looks.
I topped it with winter colored tissue paper to, again, make it seem more like opening up a Christmas present. I also did it to keep the package from moving around too much while it was being shipped. I was really scared that the ornaments were going to break in the mail because they are really fragile.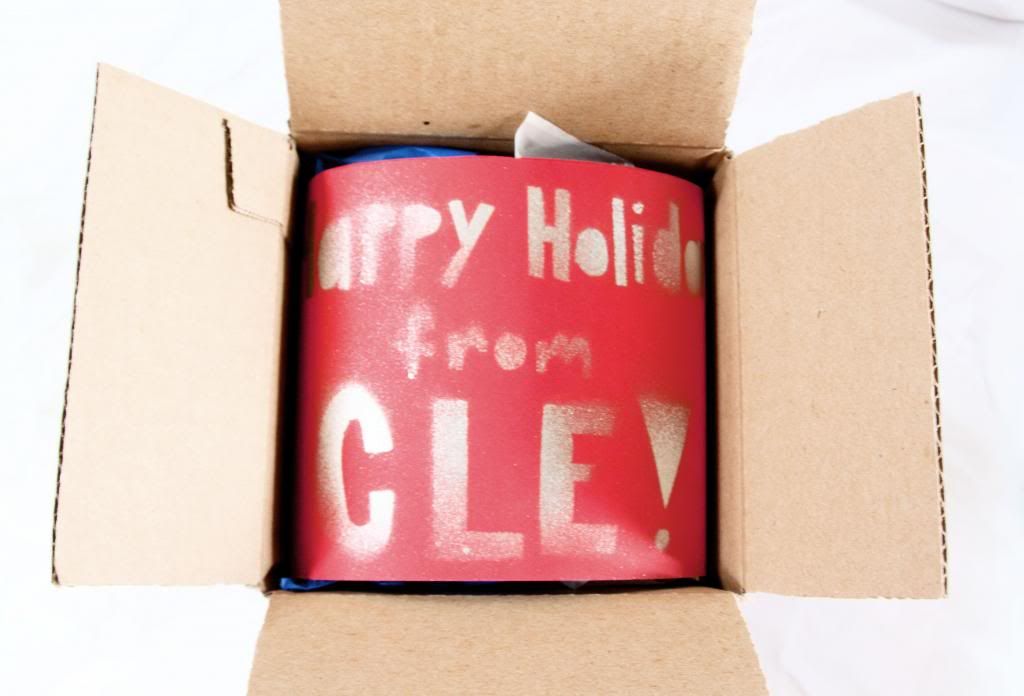 I finally topped it with my homemade card so that would be the first thing my friends would see when they opened it up!
Finally, I addressed and taped up my Christmas boxes and shipped them out!